OUTSOURCED CFO SERVICES – LAS VEGAS
Your Trusted Outsourced CFO in Las Vegas
Ratio CPA offers a free consultation and accounting analysis. Schedule a consultation today: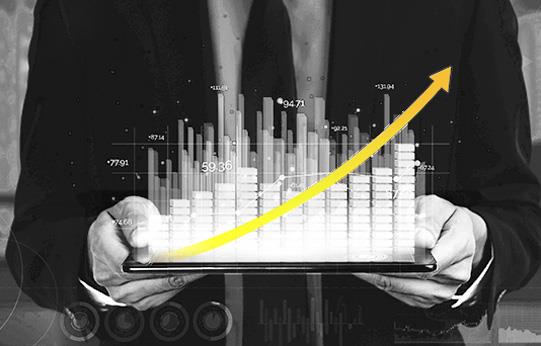 What is an Outsourced CFO?
An Outsourced CFO, or Chief Financial Officer, oversees all financial and tax-related aspects of your Las Vegas business and offers advice aimed at:
increasing your revenues,
increasing profit margins,
increasing net profits,
reducing your taxes / tax planning,
increasing the net worth of the business owner / partners,
helping your business grow profitably,
offering ongoing support and oversight of your business,
helping you make important business decisions backed by data, forecasts, and projections,
increasing your chances of success.
Hiring an in-house CFO full-time can be prohibitively expensive. According to Glassdoor, an average CFO's salary in Las Vegas is $144,529 per year – not including benefits.
An outsourced CFO at Ratio CPA does everything for you for a fraction of the cost.
An Outsourced CFO is sometimes also called a Virtual CFO or Part-time CFO.
What CFO services will I receive if I hire Ratio CPA to be my Outsourced CFO?
Because every business has different pain points, every CFO engagement is different. Our CPA firm will analyze your business and offer a few custom solutions for you to choose from. Though the list below is not exhaustive, our CFO services may include:
Accounting cleanup
Monthly accounting / accounting services
Reconciliations and month end close
Controller services (head of accounting department)
Oversight of bookkeeping & ongoing communication with bookkeeper
Tax planning
12-month budgeting & forecasting
Cash flow analysis and projections
Identifying problem areas in the business e.g. optimal employee structures and management structures
Analyzing business profitability and feasibility
Monthly Zoom meetings and ongoing communication with business owners / executives / partners
Planning to increase revenue, gross profit, net profit, and net worth
Advise on lease or loan structures & purchases
Core tax planning maintenance
Core tax planning implementation
Quarterly estimated payments
Quarterly 1 on 1 review of tax position
Consulting on various tax-related and financial matters, as applicable.
What credentials and experience will my CFO have?
Your Outsourced CFO will be a CPA (Certified Public Accountant) licensed in the state of Nevada, with years of experience providing Chief Financial Officer services.
How much do CFO services at Ratio CPA cost?
Definitely less than hiring a full-time CFO in-house! According to Glassdoor, an average CFO's salary in the Las Vegas area is $144,529 per year – not including benefits.
Because every CFO engagement is different, we cannot possibly know your fee upfront. Following a (complimentary) analysis of your business needs, pain points, and accounting, we will present you with a few options to choose from.
Our clients know their entire fee and scope upfront, before deciding to sign an engagement letter with us.
How often would I meet with my CFO?
You will meet with your CFO at least once a month for a presentation of reports, prognoses, forecasts, and anything else that your CFO had been working on.
Other than that, you would meet with your CFO for consultation on an as-needed basis, depending on your needs and the events transpiring within your company.
Would my CFO meet with my accountants, bookkeeper, payroll staff, executives and management?
Of course! Our outsourced CFO services can include ongoing meetings with your accounting staff and bookkeepers, as well as key members of your team.
What types of business decisions can a CFO help me with?
A CFO's main goal is to facilitate profitable business growth for your Las Vegas company.
A CFO can offer advice concerning operations and strategic business moves to create competitive advantage.
Also, they can consult on purchases, optimal employee structures and management structures, loan and lease structures, sales of shares, pricing of services and products and cash flow solutions.
In addition, a CFO can help with reducing taxes (tax planning), consult on feasibility of new ventures, ensure compliance with regulations.
Finally, provide a voice of realism for your organization, backed by knowledge and experience!
What size businesses need an Outsourced CFO / Controller?
There's no clear answer here, but businesses grossing at least $1,000,000 annually are best suited for our outsourced CFO services.
Once companies reach this level of complexity, owners find it difficult to juggle core business tasks while still keeping a sharp eye on accounting, taxes and finances. That's where our CFO services come in!
Many Las Vegas firms offer CFO services. How do I choose the right firm to work with?
That's a tricky question – but we recommend having a conversation with the CFO/CPA firm you are looking to hire.
Good questions to ask them could be:
What is the biggest asset you will bring to this role?
How many years of experience do you have?
What is your point of focus when working with a client?
What experience do you have in my industry?
How much time will you be dedicating to my company?
What quality of services can I expect?
What minimum contract period can I expect?
What happens if we don't see eye to eye?
What will NOT be covered by your services?